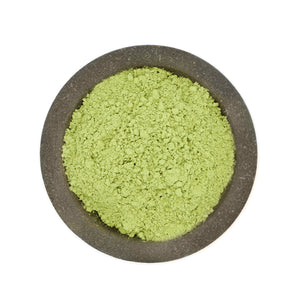 Origin: EU
Wheatgrass powder comes from the dried sprouts of the wheat plant. It contains chlorophyll, amino acids and minerals which make it an excellent nutritional supplement for well-being, combined with a healthy, balanced diet.
Wheatgrass powder is a source of fibers, potassium, vitamins A, C, E, K, beta-carotene, phosphorus, calcium and also protein.
Organic Wheatgrass powder can be added in water or, even better, in delicious smoothies and juices. 
Daily dosage: 2-3 teaspoons in beverage of choice
CAUTION! Wheatgrass powder should be avoided during pregnancy and breastfeeding without the advice of the doctor
The medical information on our website is not advice and should not be treated as such. You must not rely on the information on our website as an alternative to medical advice from your doctor or other professional healthcare provider.