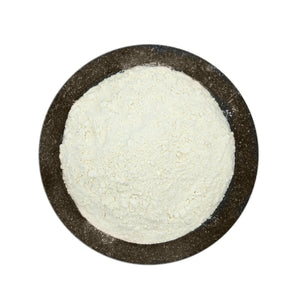 Country of Origin: China

Onion powder comes from the grinding of dehydrated onions. The flavor of the onion powder is milder than the raw dried onion, but when added in the recipe, it leaves a pleasant aroma of onion.
Onion powder combines well with most spices and can enhance the taste of most recipes. Onion powder can be added to pasta sauces or meat sauces, especially tomato sauces. It fits perfectly with roast chicken and lamb and adds great flavor to oven-baked or mashed potatoes. The onion is perfectly combined with garlic and there are countless recipes that start with sautéed onion and garlic. You can substitute the regular onion with the onion powder and the garlic with the garlic powder.