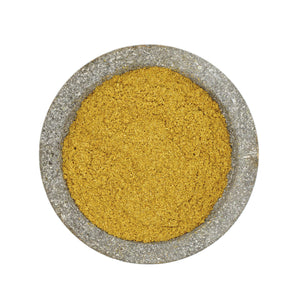 Cuminum cyminum
Country of Origin: Syria
Cumin is the seed of an annual herbaceous plant, Cuminum cyminum, member of the parsley family which is native to Egypt. It has been cultivated since ancient times in the regions of Eastern Mediterranean. References show that cumin was used by the ancient Egyptians, Greeks and Romans. Cumin was introduced to Latin America by the Spanish explorers.
Cumin has a warm, earthy aroma but at the same time, strong and penetrating. Its taste is both sweet and bitter with mild spicy notes. If bought ground, it is best to keep it in an airtight container and renew it twice a year, as it loses its pungency.
Nowadays cumin is found in various cuisines. It is an essential seasoning for Moroccan couscous, for Turkish meatballs and Greek ''sountzoukakia'', for Portuguese sausages and for merguez sausages from Northwest Africa. Cumin is found in Persian ''advieh'' which is a spice blend used in Iranian recipes to season chicken and rice dishes. It can also be found in various spice blends such as baharat, berbere, garam masala, curry and chili powders. Cumin can also be used to enhance recipes with chicken and lamb, soups with lentils and beans, and also oven-baked or grilled eggplants and potatoes.
Cumin combines best with greek oregano, greek thyme, ground turmeric, saffron, ground cinnamon, anise seeds, ground cloves, ground coriander, ground nutmeg, sweet smoked paprika, ground cumin and ground cardamom.