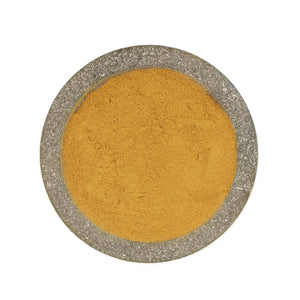 Cinnamomum cassia
Country of Origin: Vietnam
Cassia or Chinese cinnamon is the aromatic dried bark of an evergreen laurel tree, Cinnamomum cassia, native to China. Cassia is often mistaken with true cinnamon Cinnamomum verum which comes from the Ceylon cinnamon tree, native to Sri Lanka. Cassia has a thicker bark than true cinnamon and has a higher concentration of volatile oils. This gives Cassia stronger and more intense aroma and flavor. Its bark is reddish brown and it has a penetrating, sweet, woody aroma.
Nowadays, cassia is cultivated in the regions of south and east Asia, with China and Vietnam being the largest exporters. Cassia is the most common type of cinnamon used in recipes. In many countries cassia is sold with the label ''cinnamon''. When bought ground, it is best bought in small quantities, kept in an airtight container, as its essential oils diminish overtime.
Ground cassia is used as a spice in desserts, especially fruit desserts. It goes well with orange, apples, figs and chocolate. It is often used to spice up hot chocolate drinks as it is an excellent spice to be combined with cocoa. Cassia is also used in savory dishes such as meat and vegetable casserole recipes, braised beef, rabbit or hare stew. Ground cassia is also essential in some pastry recipes such as cinnamon rolls and pumpkin pies.
Ground cassia can be combined with cloves, cardamom, ginger, nutmeg, anise seeds and cumin.