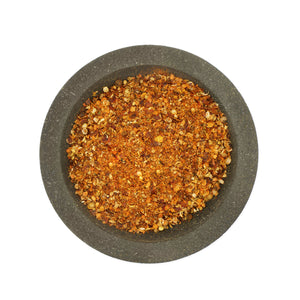 Carino is a spice blend excellent for chicken recipes, to be roasted or grilled. 
Our version of Carino contains chili flakes, sweet and hot paprika, coriander seeds, garlic powder, greek oregano and mustard powwder.
Carino can be used as an ingredient to marinade meat for barbecue. It is an excellent spice blend to be used in chicken, pork, beef and lamb to be grilled, in stews, ragouts and also in oven-baked vegetables.